Chiropractic Testimonials
"​Everyone has been so caring and supportive. I am so thankful for the financial options that helped me continue my care. It's been a godsend coming here. I'm in capable hands and I'm well taken care of. Everyone here has been a tremendous help. I had no idea natural health care could help me. I am so very thankful to have found you."
- A.L.
---
"I first came to the Advanced Wellness Centre in April with terrible sciatica, pain down my neck, and cramps in my upper left leg. I had previously been in a car accident almost three years before my treatment, and I had back surgery 11 years ago. After one treatment at the Advanced Wellness Centre, I found that my neck tension especially began to dissipate. My shoulder blade pain was also improving. Soon most of my pain was gone."
- B.B.
---
"When I first began care at the Advanced Wellness Centre I was experiencing constant lower back pain, daily neck and shoulder tension, and some headaches as well. The first time I was treated at the Advanced Wellness Centre, I immediately felt relief. Within the first three months, I have already noticed significant changes. I am now able to resume my workouts at the gym which I previously could not do without pain."
- C.R.
---
​"I have been a patient at the Advanced Wellness Centre since last January. I came into the clinic with lower back pain as well as neck, shoulder and arm pain that caused numbness in my hands. After my first three appointments, I was already noticing a real difference. I now have minimal or no pain. Now, I can throw the ball and frisbee to my dog. I feel that there are no restrictions with my arms and now I can write and use the mouse to work much easier."
- C.M.
---
"The neck pain would only come for a few days every several months, but it was still a problem for me, as it was preventing me from being truly healthy. I tried body core exercises such as active stretching and complete restbut this only worked temporarily. After treatment with the Advanced Wellness Centre, my pain is gone and my neck and whole body feels great. My posture, range of motion, and balance have all improved greatly since coming to the clinic. I keep coming to the clinic to maintain my health and my strength. I am a patient for life."
- D.N.
---
"I became a patient in December. I came here because of my digestive problems and neck and back pain, mainly. I was in pain daily and had this for more than 20 years. The pain in my neck was a big problem at work, also it was difficult to get comfortable and in a good position to sleep. In just one month, I noticed a difference, even though I'd had this problem for more than 20 years."
- I.G.
---
"My migraine headaches began when I was only 4 years old. and I was getting them literally every other day. Within six weeks of becoming a patient at Advanced Wellness Centre, my symptoms had decreased by more than half! Headaches are both less frequent and less painful. I have not experienced a bad migraine since June now and I never throw up anymore at all. My overall health and quality of life have both improved immensely since becoming a patient."
- D.C.
---
"I started coming to Advanced Wellness Centre in January a few years ago. When I first began treatment, I was barely hanging on because of injuries from a car accident four years earlier left me in constant agonizing pain throughout my body. I had seen many medical specialists and other health practitioners but nothing helped me though, and I was extremely frustrated. After just six weeks at Advanced Wellness Centre, I noticed my health start to improve and my pain begin to subside. One day, as I was walking through my office it occurred to me that my body wasn't hurting me anymore. I have continued to improve since then, and I am so much happier now living pain-free."
- T.F.
---
"I started care here in February. I had fatigue, neck pain, back pain, ankle and knee pain, and a repetitive strain injury on my wrist. And, I had gained weight, I was up 40 pounds! I started treatments here at Advanced Wellness Centre and felt a difference right after the very first treatment. There was a marked improvement during that first week of three treatments. My lower back feels better, my balance is better, my upper back is better and my neck feels great. My ankles and wrists are stronger and I can do Tai Chi again without stopping from pain.
The best part was when I was out of pain, the weight started to fall off me. Now, I've lost 30 pounds over 4 months because I can exercise again and with all the nutritional help I received even my cholesterol and blood pressure are down. Side benefit: I also have no more acid reflux."
- A.B.
---
"When I started care, I had lots of headaches, lower back pain, neck pain and my hands were numb. Now, my headaches are almost nonexistent, as is the neck pain. I feel relief with every treatment I come in for. I relax and feel better each time. It's about the consistency of my visits and the self-care between visits they taught me that helps the most. The staff here are amazing! I have felt welcome and cared about from the first time I came for a visit. It's an "all for you" kind of attitude. It's about making sure I leave well taken care of. "
- R.W.
---
"​I don't believe in miracles, but the improvement has just been amazing. My digestive problems are gone, and it's only been a month. Thank you. I can't imagine that I lived with IBS for 12 years before I found you. I feel very fortunate to have found Advanced Wellness Centre."
- J.C.
---
Monday
4:00pm - 6:00pm
---
Tuesday
11:00am - 2:00pm
3:30pm - 6:00pm
---
Wednesday
11:00am - 2:00pm
3:30pm - 6:00pm
---
Thursday
11:00am - 2:00pm
---
Friday
Closed
---
Saturday
12:00pm - 3:00pm
---
Sunday
Closed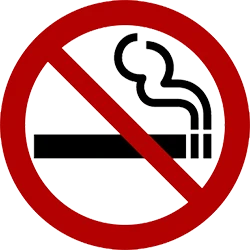 Please do not smoke within one hour of your appointment.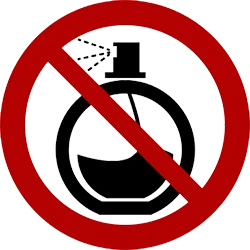 Please keep the air we share fragrance and scent-free.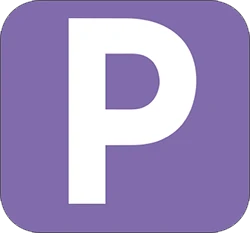 Evenings after 5:30pm, Weekends & 3 Reserved Spots in front.