New patients in Ottawa ON

You have many options for natural healthcare and wellness. Our purpose is to help our new patients in Ottawa ON reach their best health possible. We believe strongly that either we can help you or we can help you find the help you need. We are happy to meet with you first for free to make sure we are the right place for you.
---
How Can Advanced Wellness Centre Help You?
We take the time to truly listen to your concerns and provide you with answers to your medical questions.
We offer a peaceful and relaxing environment to make you feel comfortable and stress-free.
We provide a wide range of non-invasive natural treatments to fit your individual needs.
We customize your treatment to give you the best results possible. We give you the answers and solutions you've been waiting for!
We offer stress-free payment options for those who would like a treatment and payment schedule.
We help you make better choices about your health to improve your condition as well as prevent future illness.
We are here for you every step of the way and we genuinely care about helping you achieve the best health possible!
---
​Why Choose Advanced Wellness?
At Advanced Wellness Centre, we help you solve your health problems naturally and without side effects. We take the time to listen and provide you with the most effective customized natural treatments in a relaxing environment.
Here are just some of the symptoms we treat in our office every day.
Here is what to expect on your first visit.
When you're ready to meet us, click here to contact us and book your free consultation and receive our new patient thank-you gift.
---
What We Do
Our office is unique in our integrative approach to pain relief, healing, and optimal health. Our purpose is to help our patients get out of pain and achieve better health through safe, natural treatments and therapies. We work with our patients as an integral part of their healthcare team.
Call us at (613) 237-5252 to learn more about how we can help you with your symptoms. If you are experiencing any PAIN, we will do our best to see you today. ​We are happy to meet with you for a complimentary first visit if you would like to simply meet one of us and decide if we could be the right health professional for you. We will thoroughly assess you before any treatment with one of our practitioners.
---
Getting Started
When you arrive for your first visit, there will be a few forms to fill out, and then a private meeting with one of our health professionals. This may be 20-40 minutes. If a longer consultation is needed, we will book you another appointment. If any testing or an examination is needed, we will tell you. If we cannot help you, we will try our best to refer you to someone who can.
During this consultation and any follow-up visits, we will review your health and medical history, and learn important information about any surgeries, major illnesses, or events in your past that could impact your current health situation.
We may also conduct a thorough examination and perform essential diagnostic tests, unique to your health situation. We may send you out for x-rays or other diagnostic tests, if necessary. We may ask you to prepare for some tests and book you back for another visit. Treatment is only completed after a consultation and examination, which may or may not be done on the same day.
---
Scent-Free Office
Please do not wear or bring any scented perfumes or products for any visit to Advanced Wellness Centre. This includes scented soaps, body washes, and detergents on the day of your appointments.
Please do not smoke within at least 60 minutes of any appointment.
Some of our patients have smoke and fragrance sensitivities, asthma, allergies and other medical conditions that mean your scented products affect their health. Thank you for your cooperation and understanding.
---
Before First Visit
When you call us, we will ask you a few quick questions about your health by phone. We can send you a map and information about our clinic by email if you would like. If you need parking, we do have 3 free parking spaces out front, and parking meters all around us. Meters are free after 5:30 and on weekends.
---
Follow-Ups
If we can help you, we will let you know and recommend treatment, supplements, therapies, and/or lifestyle changes. Our purpose is always to help you get healthier - as healthy as you want and as healthy as you can.
---
Book Now
To book your first appointment with us, simply call our office now at (613) 237-5252.
We look forward to meeting you very soon.
---
Our Vision
Your Health is your most important long-term investment. What you put into your health today will pay many, many dividends in your future. We practice proactive, preventative wellness care, as well as acute pain relief care and stress reduction.
We look at the body as a whole, and approach health holistically. Our goal is to improve your health with every visit. We are dedicated to improving people's lives by having a significant impact on their lives throughout their care.
We help people get out of pain. We help people get rid of their symptoms and their health problems. We help people reach their highest potential. We help people live longer, more vital, energetic lives.
Health is the greatest gift, contentment the greatest wealth, faithfulness the best relationship.

~ Buddha
---
Our Purpose
Our purpose is to help as many people as we can reach their best health in our community. Our mission is to help everyone who we meet in at least some small way, whether it's a little health information or a lifetime of natural health care with us.
We believe everyone deserves good health, and we help people achieve that. We practice lifetime health and wellness care.
It's hard to have optimal health if you don't have enough food to eat. Our office donates 100% of our missed appointment fees to local Ottawa charities that feed and clothes those that do not have enough. We have a food drive at least once a year. Each of our practitioners and staff also helps out and volunteers whenever possible. We are happy to support our community any time we can.
​
Call us to book your consultation today (613) 237-5252
---
Helping Out in Ottawa ON
Our office donates all our missed appointment fees to local charities and regularly donates services and time. Each of our practitioners and staff also helps out and volunteers whenever possible. We are happy to support these great Ottawa organizations in our community. This year, we have supported the following local charities in some way:
Shepherds of Good Hope
United Way
Dragon Boat Festival
Youth Services Bureau
Ottawa Humane Society
Farm Radio
ACORN Canada
Ottawa Food Bank
Monday
4:00pm - 6:00pm
---
Tuesday
11:00am - 2:00pm
3:30pm - 6:00pm
---
Wednesday
11:00am - 2:00pm
3:30pm - 6:00pm
---
Thursday
11:00am - 2:00pm
---
Friday
Closed
---
Saturday
12:00pm - 3:00pm
---
Sunday
Closed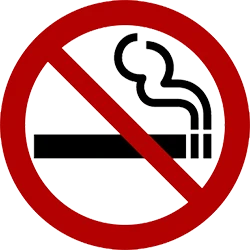 Please do not smoke within one hour of your appointment.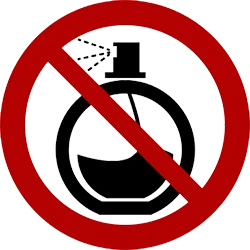 Please keep the air we share fragrance and scent-free.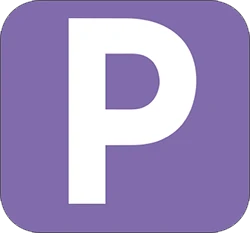 Evenings after 5:30pm, Weekends & 3 Reserved Spots in front.