Cosmetic & Aesthetic Acupuncture in Ottawa ON

How is Cosmetic & Aesthetic Acupuncture in Ottawa ON unique?
We use a customizable facial series in Ottawa ON called AcuPreserVISAGE. This facial gets amazing instant and lasting results. This three-level approach uses cutting edge microcurrent, light and hydrogel technologies with the POWER of gentle acupuncture needles. This facial series will hydrate, lift, nourish and make your skin radiant with every treatment. Reduce wrinkles, dark spots, rosacea and acne. See WOW changes without toxic injections, heavy fillers, or peels. Our facials are all natural and can be done in coordination with other acupuncture treatments as well.
Cosmetic acupuncture, also known as Facial Rejuvenation Acupuncture, is a healthy alternative to invasive medical injections, silicone fillers, peels, and surgical procedures. This treatment enhances muscle tone, strengthens and firms the skin's appearance, and improves overall health and well-being. Acupuncture points on the face and body help to restore internal health, stimulate collagen production and leave you feeling youthful and radiant.
Traditional Chinese Medicine (TCM) and acupuncture have been used for thousands of years because of the effectiveness of the treatments. The contemporary acupuncturist uses many therapies, only some of which use sterile, single-use tiny, needle-like filaments.
Look younger and reduce the signs of aging without Botox, plastic surgeries or other highly invasive procedures.
We offer several natural alternative cosmetic treatments that are highly effective and non-invasive to stop the clock and reverse the signs of aging. Look and feel better inside and out with these natural cosmetic treatments.​
---
Benefits of Cosmetic Acupuncture:
Here are a few benefits of cosmetic acupuncture:
Reduces fine lines and wrinkles
Reduces puffiness
Improves muscle tone
Increases collagen production
Improves hormonal balance
Tightens the pores and reduces breakouts
Moisturizes the skin
Improves facial coloring and skin tone
Reduces double chin and sagging skin
Brightens the eyes and helps to lift drooping eyelids
Reduces facial evidence of stress
Slows the facial aging process
Diminishes age spots
Promotes overall health and well being
Brings out innate beauty and radiance
Contact Us to treat yourself to a natural "face-lift" with our cosmetic acupuncture.
---
Microcurrent Facial Rejuvenation
Microcurrent is a low level of electrical current that mimics the body's own natural current. At a cellular level, microcurrent stimulates activity in the cells to create a diminishing appearance of fine lines and wrinkles, improving texture and appearance of the skin, and toning facial muscles. This "lunch time face-lift" is popular with celebrities before they hit the red carpet to give them a beautiful, lifted and glowing complexion. This non-invasive, painless, needle-free treatment gives you the smooth, tight, toned and lifted skin you've been dreaming about.
Benefits of Microcurrent Facial Rejuvenation:
Diminishes appearance of fine lines & wrinkles
Improves muscle tone in face and neck
Improves circulation
Reduces acne
Lifts jowls and eyebrows
Eliminates facial puffiness
Drains lymph
Improves skin pigment
Allows for deeper skin product penetration
Firms and lifts the skin
Hydrates and revitalizes skin
Improves elasticity
---
​About Acupuncture
Acupuncture involves the gentle insertion of hair-thin sterile, disposable needles into specific points on the skin to restore balance and encourage the body to heal itself. Acupuncture increases oxygen and blood flow, stimulates the endocrine and nervous systems, aids cellular repair and alleviates pain by blocking pain receptors and stimulating the secretion of the body's natural pain killers – endorphins and enkephalins.
​
Scientific studies have proven acupuncture to be effective in treating many disorders including fatigue, common cold/flu, digestive disorders, musculoskeletal disorders, acute/chronic pain, respiratory conditions, allergies, headaches/migraines, infertility, gynecological disorders, neurological conditions, anxiety/depression and much more.
​
We have helped many patients achieve better health through acupuncture even when other treatments have failed.
​
Learn More about Acupuncture & Chinese Medicine
---
---
Need more information?
Many symptoms can be helped with preventative care like acupuncture, chiropractic, massage, physio and laser therapy. We strongly recommend anyone experiencing the symptoms discussed on this page, see one of our health professionals soon.
Monday
4:00pm - 6:00pm
---
Tuesday
11:00am - 2:00pm
3:30pm - 6:00pm
---
Wednesday
11:00am - 2:00pm
3:30pm - 6:00pm
---
Thursday
11:00am - 2:00pm
---
Friday
Closed
---
Saturday
12:00pm - 3:00pm
---
Sunday
Closed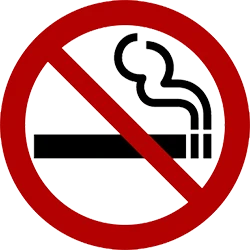 Please do not smoke within one hour of your appointment.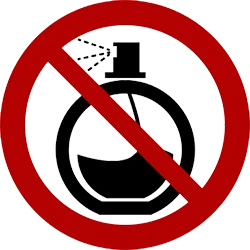 Please keep the air we share fragrance and scent-free.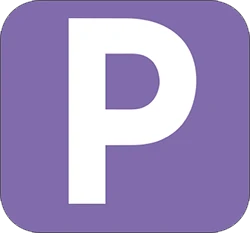 Evenings after 5:30pm, Weekends & 3 Reserved Spots in front.