Neuro Acupuncture IN Ottawa ON

Neuro Acupuncture in Ottawa ON is a contemporary acupuncture technique that integrates Traditional Chinese needling methods and Scalp Acupuncture with western medical knowledge of neurology, neuroscience, and neurological rehabilitation. Neuro Acupuncture is most effective in the treatment of acute and chronic central nervous system disorders, often producing remarkable results with just a few needles.
It has been shown to help patients with brain or nervous system conditions. This method is very safe and can be used in conjunction with medical treatment and medications without interaction.
We help patients with a wide variety of neurological conditions including post-concussion, vertigo, migraines, and neuropathy symptoms, just to name a few.
This integration of traditional acupuncture points, Neuro Acupuncture, Scalp Acupuncture and modern neurology enables the acupuncturist to help patients with many disorders of the central and peripheral nervous systems, including:
Amplified Musculoskeletal Pain Syndrome (AMPS)
Bell's Palsy
Complex Regional Pain Syndrome (CRPS)
Depression
Essential Tremors
Fibromyalgia
High Blood Pressure
Migraines
Multiple Sclerosis
Nerve Pain
Neuropathy & Diabetic Neuropathy
Parkinson's Disease
Phantom Limb Pain
Post Concussion Syndrome
Post-Stroke Rehabilitation
Prostate
PTSD & OCD
Restless Leg Syndrome
Traumatic Brain Injury
Trigeminal Neuralgia
Urinary Incontinence
Vertigo
---
What is a Treatment Like in Ottawa ON?
Neuro Acupuncture points are located on the scalp, primarily. Some additional points may be added on the arms and legs, hands and feet, and/or ears as well.
After cleaning the points, a few needles are placed in specific areas on the scalp that correspond to regions of the brain related to your condition. The needles are sterile, single use, and thin as a human hair and are placed just beneath the skin into the loose areolar layer of the scalp tissue. The needles glide effortlessly, often with no pain at all.
Areas on the scalp are chosen that correspond to the brain's regions which will help your symptoms the most. These areas could control pain perception, movement, swelling, circulation, abnormal sensation such as tingling and numbness, and mood, for example.
We may also place needles in the arms and legs and/or ears to further enhance the effects of the scalp treatment. After 15-30 minutes the needles are removed. Some patients report feeling reduced symptoms as soon as the needles are placed. Many patients report feeling relaxed and peaceful throughout the treatment since this technique is great for calming the sympathetic (fight-or-flight stress) nervous system.
---
How Many Neuro Acupuncture Treatments Will I Need?
Your treatments and recommended treatment plan will be tailored to meet your specific health goals. After reviewing your medical history with you at your initial consultation, and completing an exam, you will receive a customized treatment plan. Treatment frequency and the duration of your recommended treatment plan will vary depending upon your neurological condition, medications, duration of your symptoms, age, and general health.
Most of our patients come to us with chronic conditions they have struggled with for months or years. We begin with up to three sessions per week for most patients. As you improve, treatment frequency will decrease until you get to a level of maintenance care (which can be as little as 2-6 treatments per year for some patients).
---
When Will I Notice Improvement?
Most patients begin to see changes in their symptoms after several weeks of care. Since most of our Neuro Acupuncture patients come in for serious, chronic conditions, improvement can take a little longer. But with treatment frequency and consistency, Neuro Acupuncture has been shown to provide long lasting relief. Some patients can see a difference in just one or two treatments, but those are the exception not the rule.
Treatment with Neuro Acupuncture is cumulative. Each treatment builds on the previous treatment, which is why it's important to come more frequently at the start. As we reprogram the brain and body towards health and begin to heal inflammation, your symptoms will start to decrease.
Monday
4:00pm - 6:00pm
---
Tuesday
11:00am - 2:00pm
3:30pm - 6:00pm
---
Wednesday
11:00am - 2:00pm
3:30pm - 6:00pm
---
Thursday
11:00am - 2:00pm
---
Friday
Closed
---
Saturday
12:00pm - 3:00pm
---
Sunday
Closed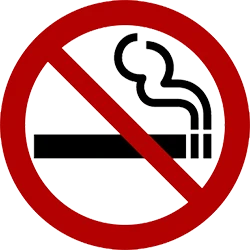 Please do not smoke within one hour of your appointment.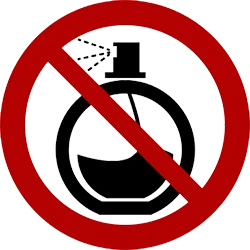 Please keep the air we share fragrance and scent-free.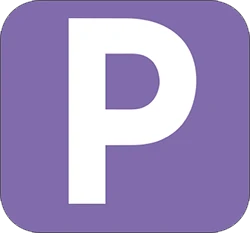 Evenings after 5:30pm, Weekends & 3 Reserved Spots in front.