Our Natural Care & Health Services in Ottawa ON

Are you looking for a natural way to eliminate your pain in Ottawa ON without harmful drugs, side-effects or surgery? We have many safe and natural solutions to get you out of pain and enjoy your life again!
---
Natural Solutions to Pain in Ottawa ON
Pain can be debilitating. It can interfere with our daily tasks, disrupt our job and our overall wellbeing. Chronic pain can lead to depression, frustration and anxiety. Many people turn to pain medications in desperation, only to suffer with more side-effects and more problems.
At Advanced Wellness Centre, we help our patients get out of pain by treating the root of the problem and offering natural therapies to allow the body to heal and restore optimal function. We help patients avoid surgery and help them to overcome pain naturally and without side-effects.
---
About Our Services
Our health professionals work as a Care Team to build a relationship with you so that they can provide you with coordinated, whole person care: mind, body and spirit. Our team strives to make it easier for you to receive the care you deserve, both inside our centre and elsewhere.
We provide natural, drug-free and surgery-free professional health services. We offer the following services:
Acupuncture (with and without needles)
Acupressure
Chiropractic
Laser and Infrared Light therapies
Massage therapies
Nutrition consultation
Physio therapy and rehabilitation
Weight loss
Classes & Workshops for patients, community groups, and workplaces
Corporate Wellness Programs
---
Our Care Options
​Some people with little or no experience with natural health care want to know what could be involved in starting care before their first visit. Most of our patients start with a consultation that covers their health history, current health issues and symptoms and health goals. This is followed by a thorough examination with a health professional (or several health professionals) who can best help you get rid of your symptoms and reach your health goals, and discussing your personal results.
A general rule is SIMPLE versus COMPLEX Health issues:
If your health issues are simple, your care options are simple, less frequent and shorter duration.
If your health issues are complex, often your care options are more frequent and longer duration.
If you have symptoms, you may have different healthy goals to get rid of these symptoms:
Get out of pain as fast as possible and the least amount of time
Get rid of symptoms that fits into a budget or spend the least amount of money
Get feeling better and prevention of future relapses and symptoms worsening over time
Feel great and reach my peak performance
---
Brief Overview of Services
Acupuncture & Chinese Medicine
Chinese Medicine and acupuncture have been used for thousands of years because of the effectiveness of the treatment. The contemporary acupuncturist uses many therapies, only some of which use sterile, tiny, single-use needles.
Many people see an acupuncturist for pain relief from many causes, for chronic and acute issues. Many people see our acupuncturist for fertility, digestive issues, migraines and concussions and more.
Chiropractic & Rehabilitation​
Chiropractic care is ideal for patients who wish to treat the cause of their pain in a safe and natural way. Chiropractic does not rely on the use of drugs to treat the symptoms of an issue, but rather, the treatment focuses on the source of the issue. While chiropractic care focuses on the nervous, muscle and skeletal systems of the body, chiropractic can treat not only back and neck pain, but is also treatment for other ailments such as allergies, PMS, headaches, and more.
Nutrition & Permanent Weight Loss
Healthy Nutrition and Permanent Weight Loss are what many people struggle with. What is healthy for to eat and how to lose weight safely, and permanently are two questions we can help you answer.
Our unique programs are not a diet or an exercise program. In fact, we strongly suggest that anyone wanting to lose weight never go on another diet.
Ask us about attending our Seven Secrets to Permanent Weight Loss workshop soon.
---
Come Find Out About Our Unique Integrative Approach
Did you know that acupuncture needles don't hurt. They are not like the needles used to take blood. In fact, you can fit 30 or more acupuncture needles inside a hypodermic needle used for taking blood samples.
All family members are welcome. Our youngest patient ever started care at 6 days old. Our oldest patient turned 92 this year. Young and old, we are happy to help you when you need us.
---
A few team members include:
Cherina Sparks is a licensed acupuncturist and nutritionist who has studied with leaders in Chinese Medicine and Nutrition. She loves all things purple, and has come through many health struggles herself to become the amazing listener and practitioner she is. She's been with us since 2010.
Dr. David Pfaff D.C. is licensed chiropractor, and father to three. He has safely adjusted over 200,000 spines in his 25 years of practice. Some patients travel hours for his skills and adjustments. He has treated professional/college athletes and babies, seniors and teenagers. He's been with us from the start since 2009.
---
Helping the Community & Missed Appointments
Our office donates all our missed appointment fees to local charities. We annually hold a food drive for the Ottawa Food Bank, and a day for Ottawa Humane Society. We also donate regularly to Shepherds of Good Hope, Youth Services Bureau and charities that are important to our patients. Each of our practitioners and staff also helps out and volunteers whenever possible. We are happy to support these wonderful non-profit organizations in Ottawa.
---
Need more information?
Many symptoms can be helped with preventative care like acupuncture, chiropractic, massage, physio and laser therapy. We strongly recommend anyone experiencing the symptoms discussed on this page, see one of our health professionals soon.
Monday
4:00pm - 6:00pm
---
Tuesday
11:00am - 2:00pm
3:30pm - 6:00pm
---
Wednesday
11:00am - 2:00pm
3:30pm - 6:00pm
---
Thursday
11:00am - 2:00pm
---
Friday
Closed
---
Saturday
12:00pm - 3:00pm
---
Sunday
Closed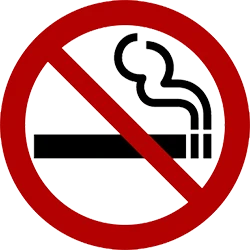 Please do not smoke within one hour of your appointment.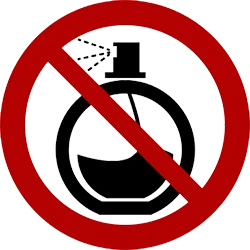 Please keep the air we share fragrance and scent-free.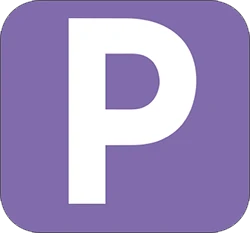 Evenings after 5:30pm, Weekends & 3 Reserved Spots in front.