Our Couples Acupressure Massage Class in Ottawa ON

About the Couples Massage Class in Ottawa ON
This 90-minute class will teach you and a partner acupressure and massage techniques in Ottawa ON you can do at home. Workshop is a small group of up to 7 couples at a time, so there is limited space available. And spots fill up fast, so Register Today!
Due to COVID-19 and safety issues, we may need to postpone our classes with short notice. Thank you for understanding. If you have a gift certificate or voucher that expires soon, and there are no classes available for you, we are extending your EXPIRY DATE by 2 months. If you have concerns about your expiry date, just give us a quick call or email and we are happy to help you out.
---
WHY SIGN-UP FOR THIS CLASS?
Massage has many benefits, including stress reduction and reducing muscle tension. Working with a partner can have double the benefits. The workshop teaches you and your partner how to massage each other's tight muscles. This 90-minute workshop gives you professional hands-on massage techniques that you can use at home.
---
PURCHASED A VOUCHER?
First, you need to schedule your Workshop before the expiration date. Once you have booked your workshop online, you will receive a confirmation email of your reservation.
---
ABOUT THIS CLASS:
You will need to bring your prepaid voucher (proof of purchase / Groupon) with you or you can pay at the time of the workshop.
Please allow yourself time to find parking nearby if you are driving.
You need to bring a partner to work with. Your partner can be a friend or family member. It does not need to be a spouse or a significant other.
You will be fully clothed at all times during the workshop. The technique taught is an acupressure massage which is always done through clothing.
Each couple will have their own table to work on. You will not be working on the floor. You may choose to work on your partner with your hands or you can use some of the massage tools that will be provided at the workshop, if your hands get tired.
There will be at least one instructor, and there will be no more than seven (7) couples at each class.
Please wear loose fitting clothes that you can comfortably move in. We recommend not wearing a short skirt to the workshop.
---
VOUCHER ABOUT TO EXPIRE?
We are extending all the vouchers' and gift certificates' expiry dates to Dec 31 2021, due to the pandemic and limited classes at this time.
The value of your expired voucher can always be applied to attend the Couple's Acupressure Workshop, even after its expiry date. If you have completed your online reservation before your expiry date, for a workshop just after your expiration date, we do not charge an additional fee to attend the workshop.
If you have booked your workshop online after the expiry date (reservation completed after the Groupon expiry date), there will be an additional fee on the date you attend the workshop. The workshop is $100. If your voucher is expired the day your make your online reservation, there will be an additional fee to attend the workshop.
---
NEED TO RESCHEDULE THE CLASS: 48 HOURS NOTICE
As long as you cancel your reservation at least two days in advance, there is no problem rescheduling your workshop. You can reschedule your workshop directly from your reservation email. If you don't have that email, you can call us and we can cancel it for you.
PLEASE NOTE: All "NO SHOW" and CANCELLATIONS WITHIN 48 HOURS of any class who are using any coupon or promotional gift certificates will be charged a $25 cancellation fee. If your voucher was purchased for $25 or less, it will be considered REDEEMED. Please see Groupon's cancellation policy or contact their Customer Service Center if you have more questions.
We do not charge any cancellation fee when rescheduling with more than 48-hours notice.
Again, if your Groupon has expired at the time of making your new reservation, there is an additional fee to attend the workshop, in accordance with the Groupon expiration policy.
Less than 48 hours notice to cancel: You will need to call our office at (613) 237-5252 to cancel with us directly and reschedule the class, as you will not be able to cancel online within 48 hours.
Monday
4:00pm - 6:00pm
---
Tuesday
11:00am - 2:00pm
3:30pm - 6:00pm
---
Wednesday
11:00am - 2:00pm
3:30pm - 6:00pm
---
Thursday
11:00am - 2:00pm
---
Friday
Closed
---
Saturday
12:00pm - 3:00pm
---
Sunday
Closed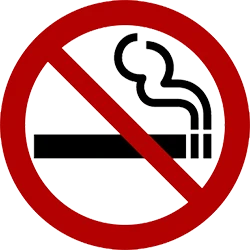 Please do not smoke within one hour of your appointment.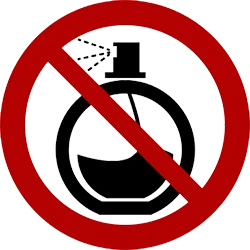 Please keep the air we share fragrance and scent-free.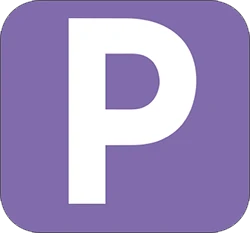 Evenings after 5:30pm, Weekends & 3 Reserved Spots in front.